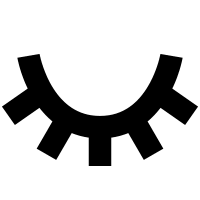 Overview
For the exhibition Wallace & Gromit and Friends, I created an audio experience targeted to industry and students for deeper insight into the studio's stories and process, but also accessible to a more general audience. Inspired by the SFMOMA audio experiences and the popularity of the podcast genre, we wanted to offer visitors a longer form audio experience rather than the play and pause style of traditional museum audio guide. The podcast was free to stream on visitors' own personal devices and we had to communicate to visitors to BYO headphones as well. The content was structured to flow with a visitor in the gallery but could also make perfect sense to someone listening before they arrived or after they'd visited. Thus it has a longevity after the exhibition closed.
Method
I mapped our visitor's journey from discovery to post visit and identified touch points to communicate the experience and requirement to BYO devices. After launch, I observed how visitors discovered the audio guide on arrival and how they used it in the gallery. I tweaked signage and onboarding in response. One on one interviews with visitors about the experience helped our understanding of content needs and how to market it to a general audience.
Research Impact
The podcast format was an experimental idea for the museum. Surprisingly, after talking with visitors, the term 'podcast' was too unfamiliar in a museum/gallery context. When we switched the wording to audio guide we had an instantaneous improvement in take-up of the experience.
​
Without location triggered devices or wireless senses as you find in MONA or SFMOMA, a loose format guide sometimes confused visitors as it was impossible to time the pacing of every visitor throughout the exhibition.
​
The UI was not ideal and a little clunky for visitors. We didn't have the resources to make changes but we will ensure future audio guides use a more clear and functional interface such as the one designed for Scorsese.
A detailed analysis of the user research, findings and recommendations are documented here.
Responsibilities
Observational testing
User interviews
User journey mapping
Google analytics
Content producer - audio production, images and copy