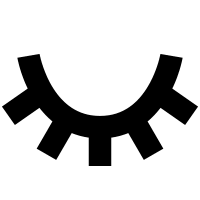 2018
Problem
A lack of curriculum compatible resources on film and game making for teachers to use in classrooms.
​
Method
It's vital to go straight to the users when planning a research project. Initially, I interviewed a range of media teachers to understand what resources they currently used, how they used them and what resources they were most in need of. I observed a range of teachers using existing resources in the classroom and discussed how ACMI could enhance the experience for them. I also observed students and talked to them about the tools and resources they like to use to learn, when that learning happens and the devices they use.
​
I organised a kick-off meeting with stakeholders within ACMI, the education team and the digital team. It was important to generate an order of priority to roll out content so we could provide the most needed resources quickly. I created a robust project plan and timelines.
​
After an extensive design phase with ACMI's education team, I created storyboards and a prototype based on ACMI's templated website design parameters. I tested the prototype with fifteen teachers and a number of students and made iterations before publishing.​
​
ACMI's website template was designed for mobile-first and it does look good on mobile, however it falls short as a desktop experience especially when there is extensive text.
​
Solution
I worked with our internal education team and Product Manager to create an online toolkit Film It! to help teachers and students learn various filmmaking skills. Working closely with teachers we created a curriculum compatible resource based on what they needed most.
The overwhelming feedback was positive and the design was intuitive and easy to use despite the limitation of ACMI's website template. Teachers liked the journey from an overview leading to different modules and then to lessons to help guide students progress. Many users requested more video tutorial assets. We incorporated more video how to's in our editing modules and VFX modules and incorporated a voice and style that would appeal to young people.
The learning toolkit will feed into future toolkits for game making and animation and is a strong product to help develop our digital education brand.
​
The website is currently being redesigned however a short term solution would have been to push for a microsite that gave us more control over the design and layout to house the content-heavy toolkit.
​
Impact
Although it was impossible to predict that students around the world would be studying at home, our FilmIt and GameIt elearning products have been hugely successful and perfectly timed.
Responsibilities
UX research and design
Usability testing with teachers and students
Content producer