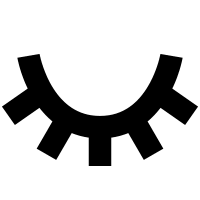 2018
Overview
In 2019 ACMI before ACMI closed we conducted significant research to help inform how we would design the revamp of spaces, brand and programming in galleries, studios, cinemas and online. It's a massive undertaking and has been an opportunity to reflect on what we do well and what we need to improve.
Method
I observed visitor behaviour, interviewed the visitor services team (who deal with the public directly everyday) and conducted over a hundred filmed interviews with our diverse audiences in our public spaces to
● Understand perceptions of ACMI to invigorate our brand and offer
● Map user journeys to understand how to motivate a complete experience
● Help inform wayfinding through the museum
● Uncover points of deep engagement
● Understand post-visit motivations and
appetite.
​
Using Trello, I engaged people across the organisation to peruse the research as it was unfolding and contribute questions or comments for ongoing research.
Research Impact
The filming was deliberately lo-fi and designed to turn around and share with the Executive team, renewal curators and the US-based exhibition experience design team within a few hours of the interviews being conducted.
These interviews sparked many conversations and are a vital ongoing resource. The collaborative and transparent research process across the organisation generated a greater buy-in and ownership of research insights across departments. As new international collaborators join the team they can see and hear the nuances of our audience experiences to help them inform design of the architecture, visitor journeys and visitor experiences on multiple levels. (Specific details of the research is under embargo)
​
ACMI is now closed for rebuilding and will reopen in 2020 hopefully with these recommendations enacted.
​
Responsibilities
User research
Observation
Interviewing
Reporting